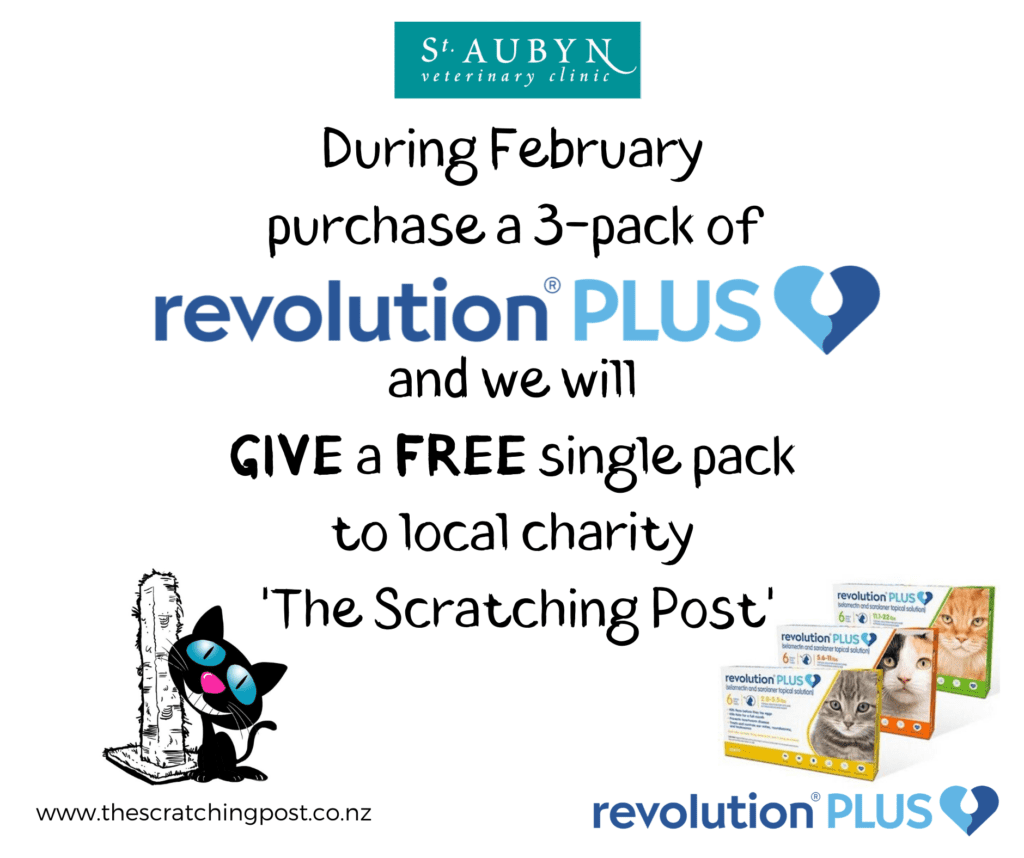 For the month of February, if you purchase a three-pack of revolution plus, we will donate a single pack to the local charity The Scratching Post!!
Their main objectives are caring for young kittens in need and advocating the need and importance of pet de-sexing.
They concentrate on helping young kittens as they are the most vulnerable due to their age and inexperience. By concentrating on the younger generation they also ensure that those kittens do not contribute to uncontrolled breeding resulting in more homeless cats in our District.
We are so grateful for the work that they do in our community, every little contribution helps as they are not government funded.