Contact Details
Phone: (06) 751 3000
Fax: (06) 751 3000
Email us: st.aubyn.vet@xtra.co.nz
We operate out of a beautiful old bungalow that has onsite parking. New patients welcomed.
Street Address: 477 St Aubyn Street, New Plymouth, Taranaki 4344
Postal Address: PO Box 6004, New Plymouth, Taranaki, 4344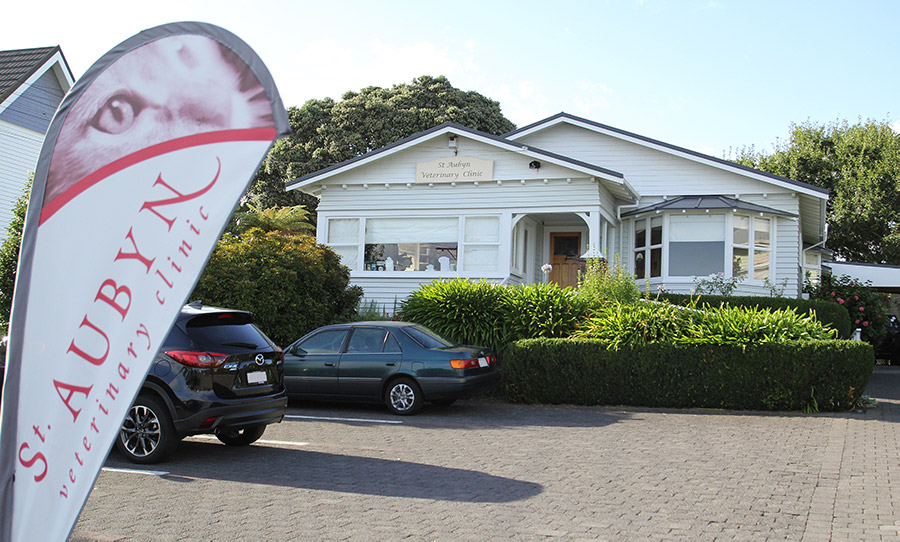 Clinic Hours
We are available 6 days a week for appointments. Please phone (06) 751 3000 to make an appointment.
Monday-Friday: 8am-6pm
Saturday: 9am-1pm

Consultation times (by appointment)

Monday – Friday: 8:30am – 11am, 3pm – 6pm
Saturday: 9am – 12pm
Please note: We provide a 24 hour / 7 day a week emergency service. Outside of business hours, call (06) 751 3000 for details for the on-call vet.