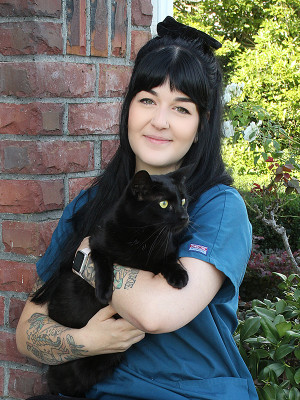 Dip VN
Veterinary Nurse
I graduated from Unitec with my diploma in veterinary nursing in 2016, and did most of my work experience here as a student. I'm so happy to be back working with such a lovely team!
I'm super passionate about animal welfare and have been vegan for nearly four years. I have a pretty cute dog called Bruiser, (named after the Chihuahua from the legally blonde movie). I also have a cat, Neko who was born here at the clinic!
When I'm not at work, you'll find me bargain hunting at opp-shops and antique stores, collecting strange and wonderful things. Or cuddled up with my furry friends watching Disney movies.
---